Providing Reiki Treatments Since 2001
Reiki Treatments
Reiki Treatments with Reiki Master Tina Shaw
A Reiki treatment can help you Rebalance, Rejuvenate and Relax.
Reiki Treatments in Loughton
Leave your everyday behind and enter a space created to help you relax, heal and rejuvenate your mind, body, and spirit.
Your appointment will last for one hour and this includes some time before and after your treatment to discuss your needs and your experience and to answer any questions you may have.
Drinking water and being well hydrated before and after your session will help your body make the most of the work we do together. You will be able to contact me between sessions if you have any questions about your experience.
Session Costs £50
Virtual Reiki Treatments
If you don't live locally or you can't travel, this option is ideal for you. As useful as it can be to come to a designated space for healing, it's not always possible.
Remote Treatments work just as well as in-person sessions! Reiki works beyond time and space, therefore the fact that we are not in the same space together poses no challenge to the flow of energy between us.
The framework for the session will be identical to an in-person session, except we will communicate using Zoom and you'll use your own space to lie down and relax for your treatment time.
Session Costs £50
Reiki Treatment Add-Ons
Give yourself a little extra…
You can select these £15 add-ons when you book your Reiki Treatment. Additional time may be added to your appointment.
Crystal Reiki
Do you love crystals? If so, why not add some Crystal Healing to your Reiki Treatment. Tina Shaw will take some time to assess your energy and choose the crystals that will best enhance the healing treatment. Those crystals will be placed on or near you at the beginning of the treatment and charged with Reiki. The resonance from the crystals will then enhance and support the energy healing process that occurs when receiving Reiki.
Shamanic Reiki
Do you love the sound of the drum? Would you like additional healing support from compassionate Shamanic Guides? If so, you'll enjoy this add-on. This session will combine the use of Reiki with the resonance of the Shamanic Drum and a healing affirmation designed by you with my help. As part of the session, I will invite my guides to join the process and support the healing work through a Shamanic Journey. I'll provide details of the journey, the medicines, and insights that came from it, at the end of the session.
Hypnotic Reiki
Words have been used to do great harm but they can also be used to great benefit. Hypnotic Reiki uses the power of words to help and support your healing journey. As part of your Reiki Healing, you will listen to a guided meditation that uses hypnotic language to help support your healing process. You will receive this as an MP3 after your session to continue to use beyond your session.
Free Phone Consultation!
If you're not sure what service or course is best for you or you have any questions. Arrange a free phone consultation today and we can find out what would best suit your unique needs and goals.
"I had a Reiki healing treatment with Tina and I feel brand new.
I presented her with my frazzled, exhausted body and she gave me back my 'self', reset and renewed. After that I've realised that I need to incorporate regular sessions into my life. Thank you Tina. See you again soon."
"It felt like I was in your therapy room but in my home at the same time!!
The amazing part was how strongly I could feel the different energies and somehow your presence as you worked around my body.
By the end of the session, the overriding theme was one of tremendous release of stress and blockages, and I felt much calmer and stronger.
It was fantastic!!"
"It has been a lovely experience as always.
I felt a little confused and emotional at the beginning, then relaxed and sleepy. I saw many different colours: purple, pink, blue and some yellow. Thank you for your time, very much appreciated."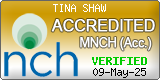 What can a Reiki Treatment help with?
Reiki promotes your natural healing ability and supports your immune function. As a result, Reiki can help with most things at least to some degree. Reiki is a wonderful method of supporting wellness, preventing dis-ease and encouraging a healthy recovery from illness or surgery.
Reiki can support the healing of every aspect of your being from physical ailments to emotional issues, mental health and spiritual healing.
What happens during a Reiki Treatment?
For each session, you will have about 10 minutes on either side of your treatment to ask questions and discuss experiences.
For the treatment itself, you will lie down and close your eyes (you can peak if you wish). The practitioner will take a moment to connect with you and get a sense of your energy and any areas that may need more attention during the session. Then the practitioner will either place their hands on or near you and act as a conduit for Reiki to flow to you. The treatment will last about 40 minutes.
After the session, you will be encouraged to drink water and avoid alcohol. You should be safe to drive after your treatment, sometimes people feel a bit spaced out and your practitioner will advise you to take a brief walk if they feel you might need it before you drive.
What will Reiki feel like?
Everyone's experience is going to be different, in fact, your experience from one treatment to another could be quite different.
Common Experiences:
Feeling deeply relaxed and sleepy.
Experiencing sensations such as warmth, coolness, tingling, floating, sinking, dream-like imagery and energy moving through the body.
Clearing out:
If you have a physical condition sometimes you may experience an increase in symptoms during your treatment, this is nothing to worry about and will dissipate as soon as the treatment is over, if not before. You will be able to inform me during the treatment if you feel any discomfort or wish me to stop. Emotional releases can sometimes occur during a healing session, again this is nothing to worry about, it is just the energy helping to bring the release you need to feel more harmonious and balanced in the long term.
Some people don't really feel anything but often recognise shifts and changes in themselves beyond the course of treatments.
Post session clearing out can happen for some people. This is where we may experience a feeling that things are getting worse before they get better. Or we may have unexpected memories resurface or strange dreams. We can also experience emotions rising to the surface wanting to be released. This is a positive sign that the energy is continuing to work towards your long term balance and well-being. However, if you have any concerns get in touch straight away I'm confident I can address them.
How many sessions will I need?
Reiki builds up over time, generating a more permanent state of balance and longer-lasting results. Just as the stuff we want to release, let go of etc. builds over time, so does the cleansing and balancing effect of Reiki. For this reason, I recommend a series of at least Four Reiki healing treatments over a period of one to two months, followed by monthly or seasonal sessions after that to help maintain that state of balance.
What is the difference between Remote Reiki and Distance Healing?
This is a confusing because different practitioners will use different terms so it's always worth checking with the practitioner involved, if you are unsure.
From my perspective Distance Healing is something that often resembles more of a healing prayer, names are added to a list of some sort and Reiki is sent to all those on the list, simultaneously for maybe 15 minutes at a time.
A remote treatment or as I now call it 'A Virtual Treatment' focuses only on you and mirrors the same process as if you were having a live treatment with your practitioner. This is an important distinction as you would be receiving Reiki for about 40 minutes and would need to be resting in a chair or lying down to receive such a treatment safely. In this case you'd also have the opportunity to communicate over Zoom during the session, including asking questions and discussing your experience with me.
Important!
You should always seek medical advice if you have any health concerns. A Reiki practitioner is not able to diagnose conditions or offer medical advice. All medical treatments should be continued unless your GP or other appropriate medical professional suggests otherwise.
Gifts For Your Loved Ones!
Hand-Crafted Crystal Jewellery by Tina Shaw and Gift Vouchers for All Services Offered.
Avoid the dreaded telephone tennis and schedule a call-back if email isn't for you.