What is Shamanism?
Shamanism, at its core, is nature-based spirituality. It is about developing a sacred connection to nature and Spirit. Shamanism recognises that everything in this world, this universe is alive, conscious, and sacred. Everything has a soul, not just humans, but all animals, plants, rocks, mountains, lakes, rivers and the sea, the wind, literally everything.
Like Reiki, it does not dictate what you should or shouldn't do; it does not include any form of hierarchy or dogma. Humans are no better or worse than any other being's animal, plant, stone or element.
Shamanism respects your spiritual autonomy. Therefore, Shamanism is not a religion or a spiritual belief system; instead, it is founded on direct and personal experience.
What does Shamanism involve?
Shamanism involves journeying to different Shamanic Worlds to receive wisdom and healing from wise and compassionate beings, collectively known as the 'more-than-human'. This is not the same as mediumship and has no correlation with standard practices of mediums and psychics or spiritual healing. The role of the Shamanic Practitioner is to support their community, their clients by connecting with the more than human from the Shamanic realms and bringing back the wisdom and healing they offer.
Shamans believe that the root of all illness and disease results from disconnection from nature (Power Loss) and parts of ourselves (Soul Loss).
Shamanic Healing, Shamanic Reiki, and Therapeutic Shamanism
There are significant differences between Shamanic Healing, Shamanic Reiki and Therapeutic Shamanism. They are all founded on the above, but each involves a different approach or focus.
Shamanic healing is one individual aspect of what Shamanism can offer therapeutically. As the name suggests, it focuses on providing a healing session for the client by journeying to one of the Shamanic realms with a specific healing intention.
Shamanic Reiki is pretty much the same except that Reiki is used as part of the process. Both approaches may involve using other shamanic tools such as the drum, a rattle, crystals, smudging, and both may provide the client with information and tasks that they can use between sessions.
Therapeutic Shamanism takes things deeper and introduces more modern therapy techniques combined with Shamanic practices. This makes it an ideal choice for those seeking modern therapy that acknowledges the spiritual side of life. It is a truly holistic approach that is sometimes missing from more modern therapies that can be more focused on the body, mind, and emotions.
What I offer is both Shamanic Reiki and Therapeutic Shamanism. If you aren't sure which would be most suitable for you, simply get in touch, and we can figure it out together.
The Benefits of Shamanism
Shamanism connects us to nature and the more than human in a too profound way for words to do justice. It gives us direct access to beings of immense compassion and wisdom that can guide us and support us in all areas of life.
Shamanism can point the way to our true self, our purpose, who we are meant to be. If you read the 'About Reiki' page, you'll see a common thread; they both work towards the same goal but in different ways. I love that because it expands what we have available to us to achieve that goal. They support and enhance each other beautifully.
The ultimate goal of Shamanism is to bring us back to a state of wholeness, completeness. To enable us to connect profoundly with the world around us and be a positive force in the world.
Book A Healing Synergy Session Today!
If you'd like to experience Shamanic Healing book a Healing Synergy Session or series of sessions. This flexible holistic service can be adapted to suit your specific needs and interests. What more Shamanic Healing and less Crystals? That's fine just ask. All my work can be tailored to your preferences. Don't forget to Subscribe and get £20 off your first session.
Shamanic Space Clearing Also Available!
There are many reasons why your home might benefit from a Shamanic Clearing. I use my vast experience and knowledge of energy to remotely cleanse your home. I work with my Shamanic Guides on a spiritual plane to clear your home of unwanted energies.
Free Phone Consultation!
If you're not sure what service or course is best for you or you have any questions. Arrange a free phone consultation today and we can find out what would best suit your unique needs and goals.
Gifts For Your Loved Ones!
Hand-Crafted Crystal Jewellery by Tina Shaw and Gift Vouchers for All Services Offered.
Discover Your Inner Magician Blog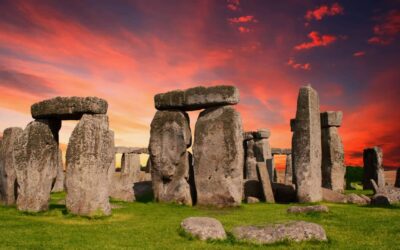 Learn about Summer Solstice practices and discover seven ideas to help you celebrate the Summer Solstice.
read more
Avoid the dreaded telephone tennis and schedule a call-back if email isn't for you.