Safely Clear Your Home of Unwanted Energies
Shamanic Space Clearing
What is Shamanic Space Clearing?
Our homes don't just collect dirt, hair and dead skin cells that need to be cleaned regularly. They also collect energetic debris and cleaning your home should include regularly cleansing your house of unwanted energies and entities.
Shamanism recognises that energy and spirit are everywhere; this includes the benevolent and the malevolent, the harmonious and the chaotic. We don't just live in a world of ordinary reality, the reality that allows you to be reading this on your computer, mobile or tablet. We also have another reality that sits alongside us, known as the non-ordinary middle world: a reality of energy and spirit.
Have you ever felt a strange presence around you? Perhaps picked up on a weird vibe from a person or place? This is your body sensing aspects of this realm we call non-ordinary reality. Shamanic Space Clearing works to bring harmony to your space, transmute chaotic energy, and compassionately move on any unrested souls by working at the level of this non-ordinary middle-world reality.
When is a Shamanic Space Clearing useful?
You are moving into a new home. Clearing the new home's energy means you are getting a fresh start and making sure the imprints of the home's history are removed. You may also like to clear the space of a home you are attempting to sell.
Somebody died in that space. Sometimes the energy or spirit of the deceased lingers and cannot move on; my psychopomp guide will compassionately move them on.
There has been trauma and stress in your space. If your home or space has many troubled people coming and going or any household members have gone through troubled times, trauma, or grief. Then the chances are that's left a heavy imprint on the energy of the space.
You have a nagging sense that something isn't right in your home, whether that is a particular room or generally. Trust your instincts. The longer you leave it, the more problematic it may become.
Negative energy is heavy, stagnant energy that drags everything down with it and blocks the flow of the universal life force. If it's not cleared, it can bring misfortune, accidents, fear, anxiety, illness, sadness, arguments and sometimes even violence to the people in the house or building. This sort of energy can be a magnet to more of the same so the sooner you clear it the better.
How it works
I carry out Shamanic Space Clearing remotely from my Sacred healing space. By entering a shamanic trance state with my spiritual guides, we enter your home at the level of non-ordinary reality. Then, following my guide's instruction and wisdom, we go through the house and carefully eliminate any energies that are not serving you, that should not be there.
My guides will use several techniques to do this, including smudging, drumming, rattling, and working with the elements of fire, earth, water and air. They may also collect and remove entities, including Psychopomping. Finally, after clearing the space of unwanted energies, we will provide light and healing energy to the space and create some protection.
"I had a session with Tina where she cleansed my house for me. This was amazing - My house feels completely different since and I couldn't recommend it enough. I loved it!" Carly
Book Your Shamanic Space Clearing
Once you have booked your time slot, you'll complete a form that gives me an overview of the space. Space clearing takes up to 40 minutes, depending on the space's energy and the area's size. It is best if you can be outside of the space or at least confined quietly to one room when the clearing is taking place. Once the space clearing has been completed, I recommend you open the windows and take a moment to thank the space for its protection and warmth. Ideally, you would clean the home and clear away any clutter as physical dirt and cluttered areas can attract chaotic energy. After the space clearing, an email will be sent detailing what happened and any advice to help keep your space clear.
Gifts For Your Loved Ones!
Hand-Crafted Crystal Jewellery by Tina Shaw and Gift Vouchers for All Services Offered.
Discover Your Inner Magician Blog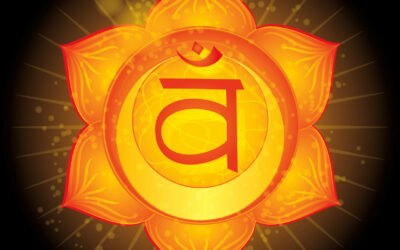 How deeply do you connect with yourself and others? In this blog, I'm going to explore the Sacral Chakra – Our Sexual and Creative Energy Centre.
read more
Avoid the dreaded telephone tennis and schedule a call-back if email isn't for you.