What is Life Coaching?
In a nutshell, life coaching is a way of achieving your desired goals or projects with the support of a mentor.
A life coach can help you get clear on the vision for your project or goal,  establish actionable steps to take towards achieving that goal or project, manage potential obstacles, plan for the unexpected and find rewarding ways to keep you motivated.
My aim is to equip you with the knowledge and skills to self-coach in the future. That your motivation doesn't just come from paying for my time and being accountable to me.
A Strong Foundation for Success
We don't just look at your specific project or goal; we consider all areas of your life: Work, relationships, social life, family life, hobbies and interests, learning strategies, health and fitness, your spiritual life, your values and beliefs, your relationship with money, your relationship with time, your sense of purpose.
The balance in your life is crucial to your life's success, which includes the success of your project or goal. For example, how well do you think you'll do if your health is so poor you don't have the energy after your days work to focus on your project? So, part of the work we do will be to create strategies to bring your life into a place of balance. This provides a strong foundation and framework to succeed with any project or goal.
The Medicine Wheel
The medicine wheel comes from Shamanic practices. It is a model representing the different seasons, but not just in terms of the weather. Every aspect of our lives has a season, a cycle. Spring: The idea, Summer: the application of an idea, Autumn: being able to sustain the development of the concept, Winter: the manifestation of the plan. This is just one example of many. The medicine wheel gives us a way to understand what needs to happen next to maintain our project's flow and prevent us from getting stuck or bogged down. We can identify what elements of the wheel we tend to thrive in, what parts we tend to get stuck in, and how to address that and maintain a healthy flow.
Therapeutic Intervention
Then, of course, we all have niggling fears and limiting beliefs that can get in the way of the best strategies and plans. This is one of the benefits of working with a life coach who is also a trained therapist; my coaching program can switch gears to help you break through those limiting ideas and beliefs by utilising the therapeutic work that I can offer.
Managing the unexpected
If we have balance in our lives, we have good strategies; this should include a plan for when things take a steeply unexpected turn. But, unfortunately, it happens; we can't control all of life's moments. This coaching model includes strategies for these sorts of events. These strategies help you shift your thinking and your plan to cope, ease the inevitable stress as far as is possible and come back swinging when the time is right.
Why work with a Life Coach?
It feels great to know someone is there to support and encourage you as you reach for your dream life. I believe people can achieve more than they think they can. That with the right foundations, sound strategies and a little therapy, we can really surprise ourselves in what's actually possible. I use this stuff myself every day and with fantastic success. You'll learn a framework that can be applied to any project or goal you may have now or in the future.
I remember the first time I worked with these principles and created my personal plan for a project. I had a year to complete it, and about 10 months in, suddenly, I felt lost, as if I had no focus or direction. I consulted my plan and realised I felt lost because I had achieved everything sooner than I thought and didn't have the next thing in place. That was a beautiful surprise, and I soon got to work on my next project.
Investing in a life coach is one of the best investments you can make. It's tough going it alone and you don't have to. As a life coach, I'm here to support and encourage you. As with all my work, I'm there to gently guide you towards becoming your best self and achieving your potential. I'm not there to judge you or force you to work in ways that simply don't fit who you are.
Free Phone Consultation!
If you're not sure what service or course is best for you or you have any questions. Arrange a free phone consultation today and we can find out what would best suit your unique needs and goals.
Gifts For Your Loved Ones!
Hand-Crafted Crystal Jewellery by Tina Shaw and Gift Vouchers for All Services Offered.
Discover Your Inner Magician Blog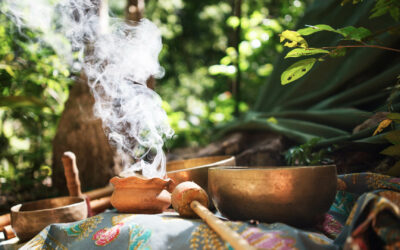 What if you could bring magic to your goals and dreams? By using rituals, you can create a formula to help you become more effective in achieving your goals.
read more
Avoid the dreaded telephone tennis and schedule a call-back if email isn't for you.