Japanese Reiki Training Courses - All Levels Available
Train with Reiki Master Tina Shaw - Teaching Reiki since 2001
In Person Training - No more than 4 per workshop
Online Training Available
Comprehensive Digital Materials with Every Course
Student Support Group on Facebook
Unmatched Post Course Student Support
Reiki Healing, Shamanic Healing, Crystal Healing, Therapy and Coaching
Available in my tranquil Loughton venue or as a virtual session on Zoom. All energy and resonance-based techniques transcend time and space, so whether you are there in-person or virtually, you can access the benefits of these sessions.
You can choose from a single session or a package that suits you.
Reiki Treatments
Relax, unwind and experience inner peace and well-being.
Rejuvenate your mind, body and energy. Reiki can help you create more balance and harmony in your life. Clear away negativity and stress and experience a new, calmer, more centred you.
Balance your chakras, heal your aura and accelerate your body's natural healing processes with this beautiful Japanese healing art.
A Healing Synergy
For those interested in more than Reiki. 
Healing Synergy Sessions provide you with additional healing techniques to enhance and support the Reiki Healing Session. The Healing Synergy session includes a 40-minute Reiki Healing. Next, you will bathe in crystal energies for 20 minutes while listening to some Shamanic Drumming. The drum provides sound resonance healing for your entire energy system. In addition, I will invite my Shamanic Guides to support any further healing you may need.
After the healing session, you'll be given feedback on the crystals used and any guidance and healing my guides offer.
Inner Alchemy
Real transformative therapy and coaching for spiritual people.
Let me guide you through six sessions designed to help you transform your life in significant ways. Using modern therapy and coaching combined with ancient wisdom and spiritual practices for a truly holistic experience.
If you've tried other mainstream therapies that haven't worked or believe your life could be much more than it is, this is for you.
Healing For You and Your Home
Tailored Self-Hypnosis MP3
Self-Hypnosis works by harnessing the power of the mind-body connection. Use the power of your mind to enhance your body's healing and remove barriers to greater well-being. Complete a questionnaire and have a tailored self-hypnosis MP3 created just for you.
Shamanic Space Clearing
There are many reasons why your home might benefit from a Shamanic Clearing. I use my vast experience and knowledge of energy to remotely cleanse your home. I work with my Shamanic Guides on a spiritual plane to clear your home of unwanted energies.
Free Phone Consultation!
If you're not sure what service or course is best for you or you have any questions. Arrange a free phone consultation today and we can find out what would best suit your unique needs and goals.
"I listen to the recordings every day and alternate between Carefree and Relaxed and Fabulous Together depending on my mood. Before I met you I wanted to feel 'normal' without panic attacks or anxiety and I am happy to say that I do feel normal and generally positive about life. The recordings helped me to cope with being burgled – thankfully I don't feel like a victim I just know I need to be more vigilant and take charge. Thanks for helping me to get my inner life back!"
"I cannot recommend this wonderful course enough. It was a fantastic day of intuition, peace and inspiration. Despite suffering with a horrid cold this was just the medicine I needed. I was apprehensive that I wouldn't be able to tune in but amazingly it happened for all of us and it demonstrated to me the power of the energy of what we are and what surrounds us and to honour it. It was a beautiful experience to give and receive a full reiki treatment, and I actually felt a whole lot better after giving one. Thank you Tina for showing me how to channel my energy and others and thank you for this amazing course, you are a fantastic teacher and it was a pleasure to spend the day with you and such lovely people. I'm very much looking forward to the second degree."
"The overall service and care was exemplary is all I can say. I didn't feel inhibited talking about such personal things which is a little bit unusual for me. Now when I get this reaction of playing down positive feedback from people I'm more included to say thank you without adding a qualifying statement like, 'if you say so'.  It's been quite remarkable and even exciting to note these changes. I've been using the trigger method we worked out for when I get bad moments and I'm learning to use it better to recognise any running myself down behaviour which I can modify."
Gifts For Your Loved Ones!
Hand-Crafted Crystal Jewellery by Tina Shaw and Gift Vouchers for All Services Offered.
Discover Your Inner Magician Blog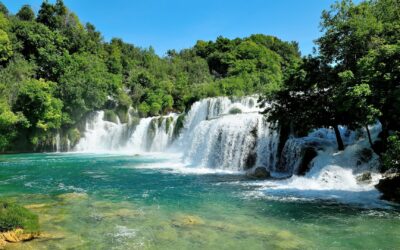 Discover How to Improve your Focus, Creativity, and Well-Being with Valuable Insights and Practical Advice on Mindfulness and Flow States!
read more
Avoid the dreaded telephone tennis and schedule a call-back if email isn't for you.