Reiki Courses Serving East London & West Essex
Reiki Courses
The Benefits of Learning Reiki.
Take control of your own health and wellbeing
Support and Enhance Existing Spiritual Practices
Learn techniques that help you to live an intuitive and authentic life
Provide safe effective healing support for your loved ones
Support and Enhance any other therapies you offer
Learn to safeguard and balance your own energy
Build your confidence in working with and sensing subtle energies
Why Train with Absolute Reiki?
Over 1000 Students Graduated!
My priority is quality, not quantity, for twenty years, I've never taken more than six students per class, compared with an average of fifteen students on most other training courses. This means you will always get the attention you deserve, plenty of practical experience, and the time and space to discuss those experiences and ask questions. Those who previously trained elsewhere report feeling more confident as a result of the more individual attention they received from Absolute Reiki.
A safe relaxed learning environment.
I know how daunting it can be to learn something new. I provide an approach to learning that fits you as an individual, that accommodates the many learning styles and preferences that my students have. I have attended many courses learning the most up to date information on how our brains learn so that regardless of your background or previous educational experiences you can feel safe and relaxed on your training course.
Superior Student Support.
I provide support that my students tell me is above and beyond their greatest expectations and far exceeds what other trainers offer. I provide opportunities to grow and develop what you learn in numerous ways: through online communities, meetups in person or online, one to one mentoring, and making sure my students are up to date and confident in presenting their knowledge and practice of Reiki to their friends, family, clients and the wider community.
Discovery Workshops
Available Now!
Tina Shaw offers Discovery Workshops. Short workshops that support and enhance your Reiki Training, whether for personal growth or continued professional development.
These workshops can help you build your confidence, increase your intuition, develop strong connections with compassionate, wise, and safe spiritual guides. Provide the opportunity to explore other healing modalities. Help you understand principles that can empower change in your clients more quickly and keep your enthusiasm for your personal or professional practice alive.
Intensive Live Workshops
Available Now!
The most common way to deliver Reiki training to students in the West. Intensive training courses, held in Loughton over half, one, or two days.
These intensive workshops focus on giving you the full spectrum of practical experience and include some pre-course study done at home in your own time. By providing the theory for you to learn at home, the pressure is off on the day. You can relax and enjoy the new experiences that are likely to unfold.
Every workshop is designed to provide you with space and time to explore your experiences and ask any questions you have, with no more than 4 students per workshop.
A New Training System
Coming Soon!
I'm delighted to say that I've devised a new training system that I think will surpass what already exists in its effectiveness. You will be able to self-learn Reiki at home with optional integrated live supervised training. But it's not like the many online or home study courses currently out there. You will have real interaction with me throughout your learning, not just pre-recorded lessons. This system utilizes some of the most up-to-date knowledge we have on effective learning and most importantly a method to integrate that learning fulling into your daily life.
Free Phone Consultation!
If you're not sure what service or course is best for you or you have any questions. Arrange a free phone consultation today and we can find out what would best suit your unique needs and goals.
Reiki Courses – Student Testimonials
"I loved this course. Tina is an amazing teacher, full of warmth and understanding. She could answer all our questions and did it honestly and fully. I did like the way the manual was written, but the live course helped me to understand it more and get more out of it. The possibility of practicing with Tina watching and helping opened more possibilities and got me to understand everything fully. I'm really looking forward to the second course now."
"The course far exceeded my expectations, I can't praise the quality of the study material and my teacher (Tina) enough! She was patient and understanding and was able to answer all of our questions – more than that, she welcomed our questions.  She created a relaxed and good-humored environment that made learning easy.  The information was thorough and the pace was good. I felt confident at the end of the day that I had understood everything and could put it into practice.  None of this really explains what an amazing experience the live training was – thank you!
The course content was quite excellent- from the pre-course study and all the materials to the actual days. This course was by far my favourite. Tina is an amazing teacher- making us feel at ease and empowering us to believe in ourselves and our abilities- she kind of brings it all to life. The course well exceeded my expectations, and as I said to the others- I feel we really, truly bonded as a group and with Tina- I just didn't want it to ever end."
Can anyone learn Reiki?
Yes! Most definitely. Everyone begins their Reiki training worried that they will be the only person in the room who can't do it. In twenty years of teaching that has never happened. This is not some special gift that only some people have, it's something that everyone can do. People may start in different positions in terms of how sensitive and aware they are to the energy, but with the exercises you learn on the course, you can build your sensitivity and your confidence from day one.
Do you need to be psychic to practice Reiki?
Definitely not! You don't need to be psychic and you don't need to believe in angels, spirit guides, gods, or goddesses. It's ok if you are and you do, but it is not a required part of your Reiki Training. In fact, if these are things you are interested in I recommend that you train in these areas separately. I find that courses that incorporate several different approaches, such as crystals, mediumship, or angels, etc. tend to give very diluted training for each topic and leave students lacking confidence in any/all of those areas.
Is there an exam to take?
No, I don't ask my students to take an exam. Reiki is a spiritual practice with wonderful healing benefits. We get out of it what we put in and though the theory and background to Reiki and the exercises we teach are very interesting and will support your confidence and learning, to be examined on that information serves no real purpose or benefit, this is not an academic subject.
Some courses may require you to complete case studies before receiving your certificate.
Do I need to have any Reiki Treatments before I attend a course?
This is really up to you. It's not necessary to have treatment before attending a course but there are a couple of reasons why you may like to: One is that having a treatment from your potential trainer before committing to a course, gives you the opportunity to get a sense of whether that person is right for you. Two it will give you a little insight into what it is like to experience Reiki and whether or not this feels like something that you would benefit from learning more about. Of course, you can always benefit from receiving treatments so there is no reason why you should not have a treatment before you attend your course.
Can I learn Reiki if I only want to practice on myself?
Absolutely! As far as we know, Reiki was first and foremost a system for your own spiritual development and healing. It has only become more known as a system to treat others through the westernization of Reiki. Many students go through all the levels of training with no intention of working professionally and quite a few only use Reiki for themselves, while others occasionally offer some Reiki to their close friends and family.
How long will it take for me to learn Reiki?
You can learn the basics very quickly and depending on the course option you pick will determine the time that takes but essentially you can get started as soon as you book your course. To learn all of the techniques available and integrate that learning I would suggest takes a minimum of nine months. On the other hand, Reiki is something that once we start we never really stop learning and developing over our lifetime. 
Is Reiki Safe?
Yes! Reiki is one of the safest complementary therapies, due to the fact that there are no internal medicines offered and no manipulation of the physical body. When we work with Reiki we have a benefit that doesn't come with other therapies, that is we receive the benefits of the energy whether we are working on ourselves or others. The flow of energy is such that you will never deplete your own energy and you will never receive any unwanted energies that are around you as you work. Part of this will come from carrying out your daily exercises, as our human nature can make us susceptible to the energies of others but overall Reiki itself is incredibly safe.
Is there anyone who should not attend a Reiki course?
The vast majority of people can attend a Reiki course. It is important that you disclose any medical or mental health conditions you have to your trainer so a discussion can be had about your suitability at that time. This can depend on a number of things, one will be the condition(s) you have and how they are being managed. Also, the facilities that the trainer has available to accommodate certain needs and whether your trainer has the skillset and additional qualifications needed to enable them to support your particular needs. I would advise that someone who has been diagnosed with psychosis, personality disorders, or schizophrenia to not attend a Reiki Training, mainly because there is a risk that the experiences of Reiki could exasperate some of those conditions and most Reiki Trainers are not qualified to safely support students with any these conditions.
What if I've already done some training with another teacher?
All the courses come with comprehensive materials to support your learning and practice of Reiki. For those who have trained elsewhere the facility for you to carry out some conversion training at home in your own time is available prior to the course through these materials. Reiki training courses vary widely in what is taught and so it is important that you have access to the content and exercises that all my students have when they have attended the courses. This means that if you have trained elsewhere you will come to the course in the same position as everyone else. You will have all the same knowledge available to you. This helps students who have trained elsewhere to feel a level of consistency in their training and the confidence that they haven't missed any important information.
When can I start practicing on others?
Once you have completed your First Degree (Shoden) Training Course you can begin to practice Reiki on others. It is my recommendation that you only practice with friends, family, and perhaps some work colleagues at this time. To really build up your experience and confidence over the following few months before venturing out to working on members of the public, as a volunteer or paid professional.
What do I need to do if I want to be a professional Reiki Practitioner?
This is something I will go into a lot more during your training. However, as a rough guide, my recommendation is that you train to a minimum of Second Degree (Okuden) Reiki as this provides you with a great deal more to offer your paying clients than you would have at First Degree. Ideally, you will train to Reiki Master Level as again it provides you with the optimum amount of knowledge you can use to help your clients. It also means you have all the skills you need to be sure you are the best and most effective channel to work with Reiki, with your clients. From a pure business perspective taking all levels of training if you wish to work professionally is a no brainer, who are you going to chose to see for a Reiki Treatment? Of course, the one who has the most training and experience. If you are serious about working as a Reiki Professional then you will need to be willing to invest time, energy, and money to really have a chance of success. Being self-employed, running your own business is hard work. This is not a quick easy road to making money and it should only be considered if it is something you are truly passionate about doing if the love of Reiki is not your primary motive for working professionally you will be destined to fail.
Can I learn to teach Reiki?
Yes! I know a few teachers of Reiki don't allow their students to teach, this is usually about the trainer's insecurities and feelings of scarcity. For me teaching Reiki is one of the most empowering things you can do for your clients. It gives them the power to help themselves, rather than depending on someone else to do it for them. I absolutely support any student who wants to teach. You will of course need to do all levels of training and be willing to invest a great deal of time, energy, and money to establish yourself as a Reiki Trainer. That said teaching isn't for everyone, some people are natural teachers, some can learn to be great teachers, but for others, it's just not the right path and really the same applies to become a professional practitioner. Everyone can benefit from learning Reiki for themselves and part of your journey with Reiki will be learning more about who you really are and what your best path in life is, which may or may not be working professionally with Reiki.
Gifts For Your Loved Ones!
Hand-Crafted Crystal Jewellery by Tina Shaw and Gift Vouchers for All Services Offered.
Discover Your Inner Magician Blog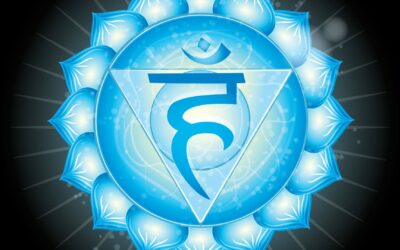 Are you able to express yourself openly and confidently? Learn how to balance your Throat Chakra and become a confident communicator?
read more
Avoid the dreaded telephone tennis and schedule a call-back if email isn't for you.