An Experienced Therapist Working for Spiritual People
Inner Alchemy Therapy
Psychospiritual Therapy and Coaching in Loughton and on Zoom
Absolute Reiki provides a therapy and coaching program that is research-driven, effective and combines mainstream psychological and ancient spiritual approaches for long term success.
"The Biggest Adventure You Can Take Is To Live The Life Of Your Dreams." Oprah Winfrey.
We are entering a time where many long for deeper purpose and meaning in their lives, the opportunity to understand their potential and be confident and secure in bringing their light into the world. And frankly, we need people like that now, more than ever before. I believe that the best chance our world has for survival is for empowered individuals to rise and take their true place in the world, as Bill Plotkin, in his book Soul Craft so eloquently suggests:
"THE WORLD CANNOT BE WHOLE UNTIL YOU TAKE YOUR PLACE WITHIN IT." BILL PLOTKIN
I work with a range of complementary therapies, including Energy Medicine, Positive Psychology, Therapeutic Shamanism, Parts Therapy, Hypnotic Language, NLP, EFT, and Eye Movement Integration, to help create an experience designed for you. But what I offer is more than just a random range of techniques. My skill is in understanding the patterns within your mind, body, and energy system, together with your life history, to determine precisely what synergy of approaches, techniques, and support would empower the most significant results for you in the most appropriate time frame.
Confidence|Self-Esteem|Stress|Manage Pain|Bereavement|Anxiety|Depression|Trauma|Addiction|Self-Sabotage|IBS|Child Abuse|Panic Attacks|Public Speaking|Life Coaching|Finding Purpose|Authenticity|Healing|Soulful Living
It's human nature to apply simple, universal labels to describe our challenges and goals. However, a label can mean something entirely different to each person that uses it. I listed some of the more common issues I work with as a rough guide, but we will look beyond any labels to what's behind them when we work together.
The work I do with you will be as individual as you are. It's no good seeing a therapist or coach that wants you to fit neatly into their approach or way of seeing life. It's got to be about you, and you are unique. 
I'm here to create something that feels truly right for you.
Are You Ready To Create Change?
As the old maxim states, every journey begins with a single step!
Once you have booked your package, you receive a link to the pre-journey questionnaire. Please complete this and submit it. I will go through it and then provide you with a link to book your six sessions.
If you need help with your questionnaire or have any questions, you'll be able to contact me by phone or email.
Take The Well-Being Quiz
This series of questions can help you periodically self-assess your overall well-being. This includes assessing your levels of Anxiety, Depression and Wellness.
All my clients complete this form throughout our work together to monitor our progress and adapt accordingly.
Free Phone Consultation!
If you're not sure what service or course is best for you or you have any questions. Arrange a free phone consultation today and we can find out what would best suit your unique needs and goals.
Therapy & Coaching Client Testimonials
"Tina started by understanding what my problem was and what I wanted to achieve.  A great listener, she inspired confidence, put me at my ease and got to the heart of my issue. She then skilfully wove everything into a self-hypnosis mp3, which I listened to for weeks. Her soothing voice helped me drift off to sleep at night. It also helped me achieve my goals in a way no mass-produced CD ever could. Her approach is tailored haute couture therapy that fits like a glove and delivers more than you'd imagine. I discovered it wasn't just my writing flowing better It was my life. Thanks to Tina I was becoming more relaxed, confident and authentic. I was beginning to feel a greater sense of ease at work. My relationship with my partner – already good – was deepening. And I began developing a new closeness with my friends as my fun side came out to play."
"Since starting this journey with you, I no longer feel that I am being held back by things beyond my influence. Not knowing what to expect, it was eye-opening to discover that I had become detached from my inner me, the part that brings joy, curiosity, is openly loving, and brings higher vibrations to my life. Within your safe and compassionate sphere of influence, you have helped me understand that I am equally important to others and it is not selfish to focus on myself.
I have my voice back. I notice that more people around me are opening up and talking. I no longer feel I am being invasive by expressing my curiosity. I am being introduced to wonderful sources of information including one which links in with my current novel, career, and world location . . . I did not see that one coming. I would highly recommend this service to others."
"The benefits I had after the therapy are invaluable. I was able to use the downloads every time I felt the need to help with my pain. I thought that I had dealt with my problems, but it was only apparent after my therapy that they are now well and truly gone. I felt that the standard of service and care provided by Tina was excellent. The after care and contact is very helpful so you know that you can always count on Tina who is very open and approachable."
Gifts For Your Loved Ones!
Hand-Crafted Crystal Jewellery by Tina Shaw and Gift Vouchers for All Services Offered.
Discover Your Inner Magician Blog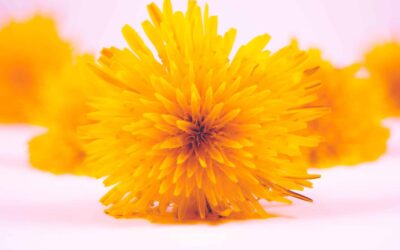 Get Ready for Spring Equinox 2021. Clear Away the Lockdown Cobwebs and Reset Your Life with Simple Spring rituals, Crystals & More. Read Now.
read more
Avoid the dreaded telephone tennis and schedule a call-back if email isn't for you.