Holistic Therapies Serving East London and West Essex
A Healing Synergy
Holistic Treatments in Loughton and On Zoom
A perfect healing synergy of Reiki, Crystals and Shamanic Healing.
The Benefits of this Holistic Healing Synergy
All the benefits of Reiki Healing Plus...
Enhanced healing using crystals to target specific issues
Sound Healing using the Shamanic Drum
Retrieval of Personal Power
Disentanglements from unhealthy relationships
Receive Guidance from Compassionate and Wise Guides
Transformational Healing Journeys
What Happens During a Session?
The power of intention in healing is well known. The first question I will ask is, what is your intention for this session. We will briefly discuss your intention before starting the session.
You will remain fully clothed except for shoes throughout the process. The session will start with 40 minutes of Reiki Healing. Then I will place carefully selected crystals on your chakras and possibly other body areas and activate the crystal healing energies. Next, I will work with my Shamanic Guides to bring healing based on your intention. At this point, I will start to play the Shamanic Drum for about 15 minutes.
Once the session is complete, we'll sit while I share the meaning of the crystals chosen for you and give any insights and guidance from my guides. The entire session will be 1.5 hours.
Holistic Therapies – Healing Synergy Sessions
I offer both in-person and virtual Healing Synergy Sessions. Each session lasts for one and a half hours, including some time to chat and ask any questions.
You can leave your world behind and come along to my tranquil venue hidden away in Loughton but still close to London and local transport links, the M25, M11 and A406, with Free Street Parking available outside.
For those who prefer the comfort of their own home, have limited mobility, or perhaps want to benefit from my 20 plus years of experience but don't live locally, we can organise remote Synergy Healing sessions using Zoom.
All the processes involved in these sessions transcend time and space, so you can access all the same benefits, whether you are opting for in-person or virtual sessions.
Choose From A Range Of Healing Synergy Options!
A Single Healing Synergy Session
Enjoy a single healing session to help you rejuvenate your mind, body and energy and receive some compassionate healing guidance.
I recommend this for those who are a little curious or perhaps looking to give themselves a little TLC.
£75
Three Healing Synergy Sessions
For deeper, more profound healing benefits with compassionate guidance to help you move forward in life.
I recommend this for anyone with specific healing requirements, such as recovering from illness, surgery, or needing healing for emotional or psychological issues.
£210 (£70 per session)
Seasonal Subscription
I recommend this for those who have completed a series of Healing Synergy Sessions and would enjoy a seasonal boost and guidance for the coming cycle: four Healing Synergy Sessions each year, one for each season.
Get a bonus gift voucher worth £15 with each renewal.
£280 Yearly (£70 per session)
Free Phone Consultation!
If you're not sure what service or course is best for you or you have any questions. Arrange a free phone consultation today and we can find out what would best suit your unique needs and goals.
Holistic Therapies – Client Testimonials
Tina helped me on so many levels that it is hard to make a brief testimony. Over the time we did the sessions, she helped me re-think and work on the way I saw things, making me questioning old statements that were stopping me being happier. I can say now that I love myself more and I feel more fulfilled. I am less of a perfectionist, able to accept my body. With Tina's help I got rid of my IBS and now deal better with stress and my work relations. We also worked on my character strengths, which is great to help you develop aspects of your life that could be stronger.
"I would be happy to recommend this service to others as it has been very insightful and helpful, I have found it very beneficial. I have learned so much during the four sessions, knowing that elephant and wolf are close gives me confidence and I do feel more confident, going to the party without looking for an excuse not to go is a huge improvement, and speaking to my Manager because what I have to say is important is again something new for me. Since the session about never having children, it has really helped me to recognise what I have achieved and that I am not a failure because I did not have a family of my own. I found the work between sessions really useful, I think my favourite was making a healing perfume for me to help build my confidence. I have purchased a diffuser necklace and wear my perfume every day. It has made me so much more aware of using crystals with aromatherapy and how I can use this in my practice."
I would highly recommend this service to others. The individual sessions were interesting, exciting, inspiring, and emotional. I also recognise that you have a special talent for knowing when to give space and when to move forward. I am sure this way of working has played a significant role in how I have been able to absorb this experience, become whole, and move forward in my life. I found all the information you provided in the journeys and within the medicine bundles of help and significance. You have helped reconnect all my elements and I know I have the tools to lead a good, joyous and very blessed life. I thank you very much for the important part you have played in this growth.
Gifts For Your Loved Ones!
Hand-Crafted Crystal Jewellery by Tina Shaw and Gift Vouchers for All Services Offered.
Discover Your Inner Magician Blog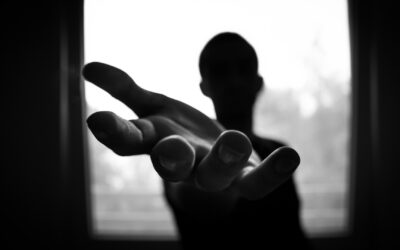 The Shadow Self is an essential part of who we are. Find out how journaling can help you heal your shadow self.
read more
Avoid the dreaded telephone tennis and schedule a call-back if email isn't for you.