Receive £20 Off Your First Booking
Get All My Updates & News
Empowered Individuals Make A Difference!
Reiki Master Teacher & Therapist in Loughton London
My Approach & Values
My approach is down to earth and guided entirely by you. I am here to support, guide and facilitate, never to dictate the journey you should take or the beliefs you should follow.
Whether you are attending workshops, online training programs or a series of therapy or coaching sessions, my ultimate goal is for you to leave feeling empowered to create change in your life, not just when you are with me but beyond that. To know you can trust in yourself to overcome any obstacles or challenges you meet along the way.
My aim is to help you find your own spiritual path, harness your gifts and talents, so you can confidently create the life you want, now and in the future.
Experienced Reiki Master Teacher & Therapist Established Since 2001
Over 1000 Students Trained
Based in Loughton, Essex.
Remote and Online Work Available
Are you longing to connect more with your spiritual side? Do you feel there is more to your life and purpose? So many people struggle to create a balance between the mundane everyday life and that deep desire for something more spiritual.
I want to help you find that balance, that sense of wholeness and meaning. To feel empowered to remain true to your most spiritual self even when the path is littered with obstacles, darkness or we just keep tripping over the everyday mundane nature of existence.
My Story
As far back as I can remember I've been fascinated by human potential, the mysterious nature of life, and all it has to offer. It wasn't until my job became a source of constant heartbreak that my fascination became as much a part of my working life as my personal life. In 2001 I discovered Reiki and despite being in debt I quit my job and changed my life. Since then I've dedicated myself to my spiritual life, to learning all that I can to live a life in harmony with my spiritual self.
I'm curious by nature and I love learning new things that help me understand how to best support my clients and students on their own unique spiritual journey. When I'm not working with you, I'm regularly attending new workshops and courses, so I can share new insights with you and of course taking time for my daily spiritual practice.
If what you read on this site resonates with you, then I'm really excited because you are the spiritual explorer I love to work with and I hope to hear from you soon.
Free Phone Consultation!
If you're not sure what service or course is best for you or you have any questions. Arrange a free phone consultation today and we can find out what would best suit your unique needs and goals.
"Tina's excellent knowledge and use of some very clever therapy techniques has helped me turn around my relationship and my life and I am most grateful for her help.
Tina is empathetic and yet professional, discreet, and really dedicates herself to helping her clients. I would highly recommend Tina to anyone who needs personal help with their life."
"I thank you for providing me with a safe place, for your compassion, the trust you inspire and to have been safely guided by you. This has been an invaluable experience for me and you are a wonderful person to have worked through this with; with the result being of eternal benefit to me. Thank you for helping me find my whole. "
"I found the experience wonderful and had a great day. Tina was very accommodating and patient. The whole day flowed really nicely and to be honest I did not want it to end. Tina explained everything really well and I was very happy with my choice to train with her. I would not hesitate to train with her again. Tina is a very inspirational teacher/instructor.
Thank you very much Tina."
Gifts For Your Loved Ones!
Hand-Crafted Crystal Jewellery by Tina Shaw and Gift Vouchers for All Services Offered.
Discover Your Inner Magician Blog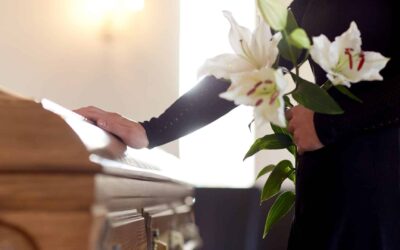 The pain of loss can feel overwhelming, but there are healthy ways to cope with your grief and learn to heal.
read more
Avoid the dreaded telephone tennis and schedule a call-back if email isn't for you.