What is Crystal Healing?
Crystal healing is a system that works with subtle energy and resonance theory. Every stone or crystal resonates at a particular frequency; that frequency aligns with specific healing benefits.
When we place a crystal on or near our body, our own resonance starts to synchronise with the crystal. It works this way around because crystals are more solid in nature. Their crystalline matrix means that their resonance is stronger and more stable than ours. This is because we are more vulnerable to shifts and distortions in our energy body and so pulled into resonance with the things, people, or environments around which we spend the most time. Therefore, it is essential to create a harmonious atmosphere and spend time with people that are positive and supportive of our needs.
Everything in nature will synchronise with the most dominant resonant field over time, sometimes quite quickly. Using crystals allows us to consciously choose the resonance that best supports our healing and personal development.
How I work with Crystals
My work with crystals combines modern crystal healing techniques and placements with the Shamanic practice of working with the Stone People.
When doing any healing work, a holistic approach is essential. While I consider the issues you present to me when you book a session, I also need to consider your whole energy system. This is because it is so intricately connected. Like an ecosystem, we need to consider the entire environment to ensure the health of any individual components. What appears to be a problem in one area may be caused by something happening somewhere else. For this reason, I work intuitively with the stones and connect with the healing wisdom of the Stone People.
There are specific crystals that are recommended for each of the Chakras. This can be a great aid to beginning work with crystals. However, the Chakras and other aspects of your energy system are complex energy centres that impact a range of things from past, present to future, to physical, mental, emotional and spiritual. Each of those components has a subset of elements. So choosing the crystals intuitively with guidance from the Stone People means we focus on specific areas of need for that chakra or that part of the energy system and anything connected to it.
By working with the stones this way, we can often see themes and messages that your energy system presents through the crystals. This can be a helpful process in understanding where we may want to place our attention to maximise the healing benefits of the work we do.
The Benefits of Crystal Healing
You've probably heard the saying "as solid as a rock", "she's my rock", "he's my rock", we may even refer to an activity as being "our rock". Have you ever wondered why that saying exists? Rocks are solid; they are dependable. They are also beautiful and make excellent, energetic anchors.
Shamans believe that the Stone and Plant people are the wisest of peoples, far wiser than us, the human and animal.
Despite their solid nature, they are incredibly flexible in how we might work with them. We can wear crystals, surround ourselves with them, meditate with them, have unique pieces in places in our environment, we can even create essences and elixirs with them.
Crystals gently radiate healing and beneficial energies wherever they are. They can act as visual reminders for something we are looking to achieve or change in our lives. The simple act of holding a stone or looking at a stone seems to evoke an internal change, albeit subtle in most cases.
Like much of the work I do, crystals help bring you into alignment with your best self, free you from those energies that are not yours, beliefs and ideas that have been placed upon you yet don't serve you. We become what we focus on; how would you like to be a beautiful and bright gemstone?
Book A Healing Synergy Session Today!
If you'd like to experience Crystal Healing book a Healing Synergy Session or series of sessions. This flexible holistic service can be adapted to suit your specific needs and interests. What more Crystals and less Shamanic Healing? That's fine just ask. All my work can be tailored to your preferences. Don't forget to Subscribe and get £20 off your first session.
Free Phone Consultation!
If you're not sure what service or course is best for you or you have any questions. Arrange a free phone consultation today and we can find out what would best suit your unique needs and goals.
Gifts For Your Loved Ones!
Hand-Crafted Crystal Jewellery by Tina Shaw and Gift Vouchers for All Services Offered.
Discover Your Inner Magician Blog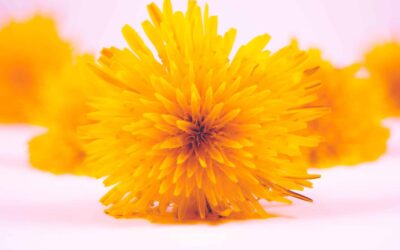 Get Ready for Spring Equinox 2021. Clear Away the Lockdown Cobwebs and Reset Your Life with Simple Spring rituals, Crystals & More. Read Now.
read more
Avoid the dreaded telephone tennis and schedule a call-back if email isn't for you.